Stunning designed Container homes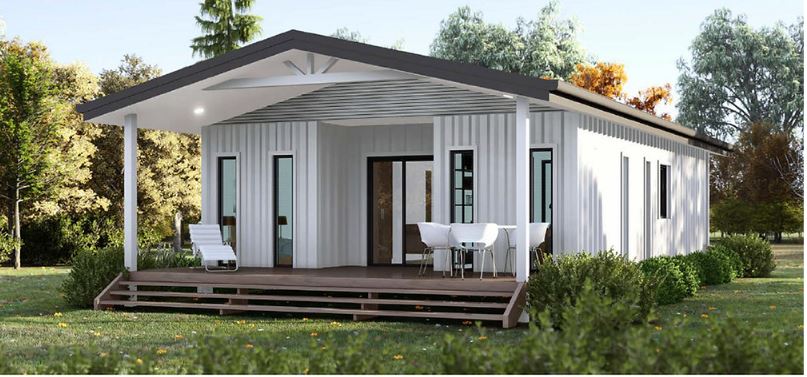 The  Atlantic  3-4 Bedroom design high cube container "Just Awesome.!!
Copyright australianfloorplans
Available for order and delivery
Our exceptional 20ft &
40 ft portable container homes.
!
Specs on Atlantic 3-4 Bedroom
Dimensions
40ft- 12m x 2.4- 29sqm (approximate dimensions)
New Build
New Build High Cube Container.
Entertainment Area included
Our exceptional design caters for and includes:
Large Integrated Decking with Ceiling Fan/Light
Colourbond choice of colours
Exterior Painted to the Colour of Your Choice.
Australian Climate insulation
Fully Insulated Walls R2
Ceiling R3
Water proofing +
We  provide additonal components to our design to make sure any potentialwater proofing or condensation issues are minisied to the max that why we also include:
Waterproof Membrane

Mechanical Ventilation
Flooring
Hybrid Waterproof Laminate Timber Flooring.
Featured walls
Feature A Grade Timber Plywood to Back Wall and Ceiling
Bonus Acoustic panelling
We decided to up the anti in our Day dream and provide you with acoustic panelling on the walls
Black Acoustic Pinboard to Other Walls
Here at Granny Flats 4U we have a great team of people around us.
We are very proud of our range of Portable container homes as well. We endeavour to build quality affordable, well designed homes for our clients. When  you are looking to buy a portable container home, make it a priority to research and visit us. Our combined team has 30 years plus in business, building, manufacturing, certification, sales and deliveries. You can take comfort in knowing we will look after you.
National Sales Team
We  have a  National Sales branch with great people to talk with. Once you have made contact by phone or on our signup form they will call  you back and guide you through the design and pre-certification processes for your property prior to placing any deposit down. We aim for excellence in customer satisfaction whether you choose to purchase from us or not. We hope you have a great and awesome day Sincerely Steve
Locally Based and built portable container home company.
New South Wales  2488. Gold Coast 4212 Qld.
We offer versatility and any internal design. We also offer proven designs with 1,2 and 3 bedroom container home la
Copyright 2023 SEO10fold Marketing